What Roadblocks and Challenges do Our Students Face?
What Changes Can We Consider to Improve Student Success?
The Student Academic Pathways Project (SAPP), sponsored by the Division of Undergraduate Education and Academic Planning (DUEAP), organized nine faculty members from different colleges to analyze student transcripts as a means of exploring the ways SF State students progress (or don't) through their degrees. Participating faculty members presented their findings at a poster session in the Cesar Chavez Student Center on Thursday, September 28, 2017. The findings, outlined in more detail below, discussed the effect of probation status on graduation, the positive effect of taking Ethnic Studies courses on graduation rates, the effect of changing majors and more.
Download all of the SAPP poster files in one PDF.
The Impact of the Golden Four on Graduation
Failing a "Golden Four" (quantitative reasoning, critical thinking, written communication, and oral communication) course correlates with a decreased likelihood of graduating.
Download the full "Impact of the Golden Four on Graduation" poster.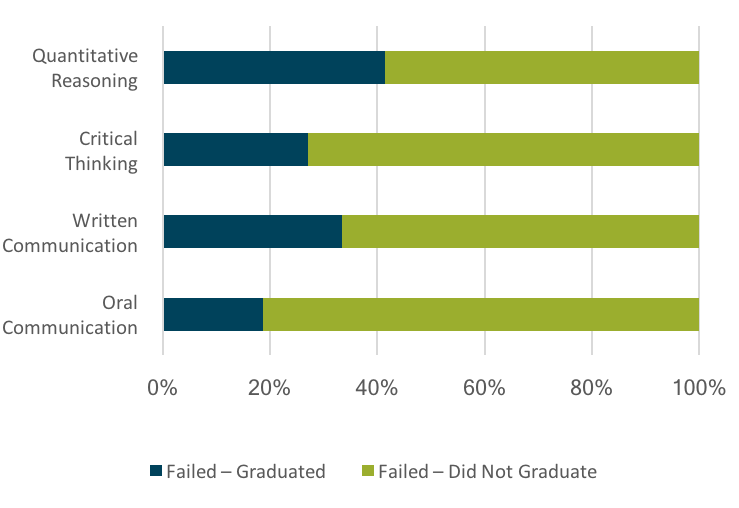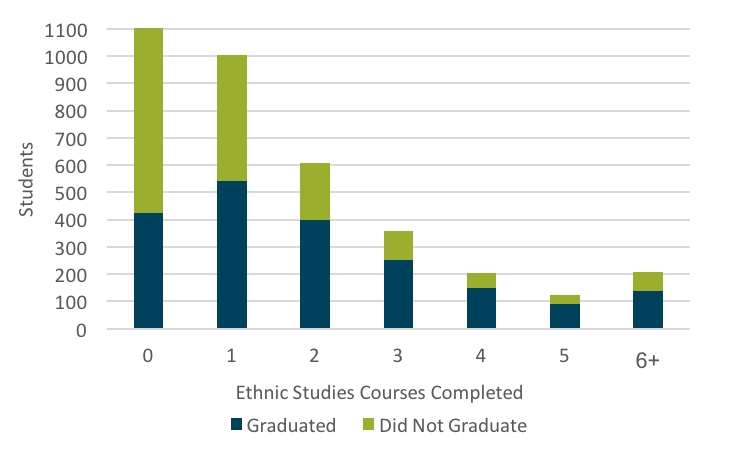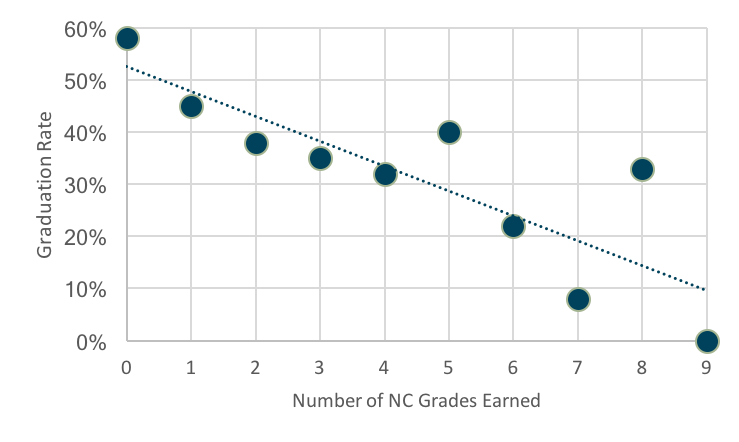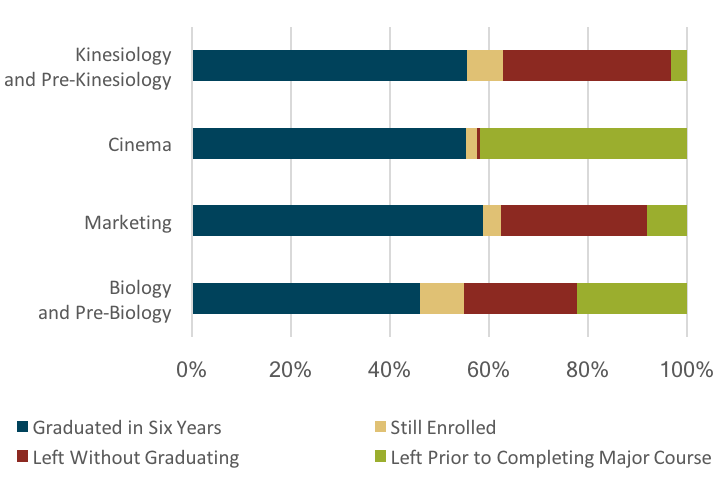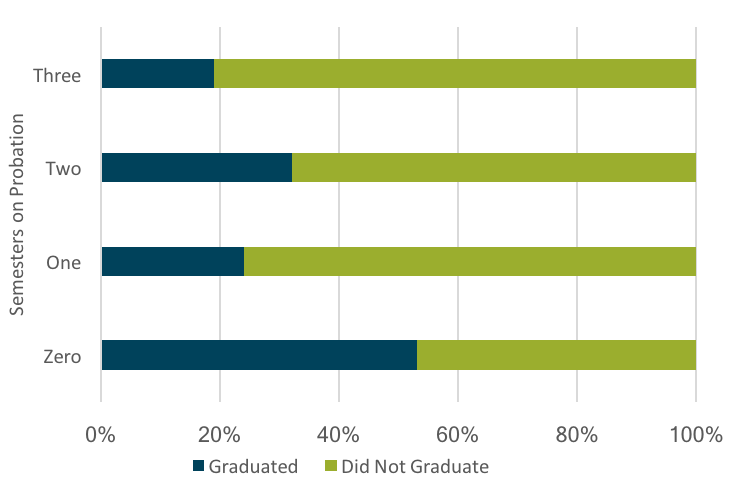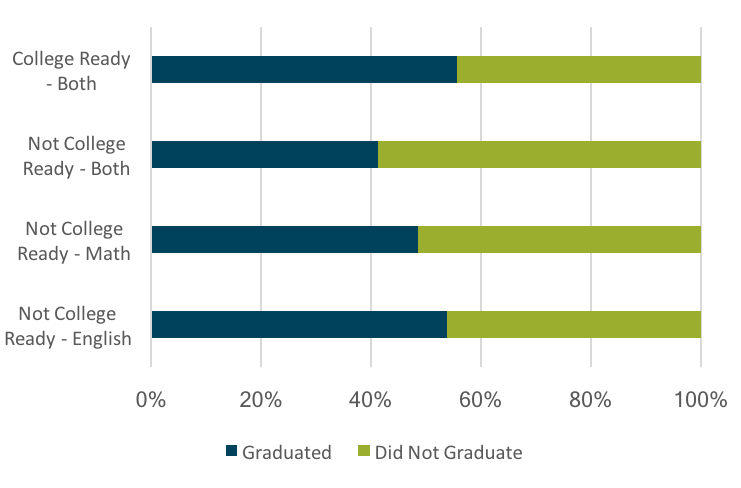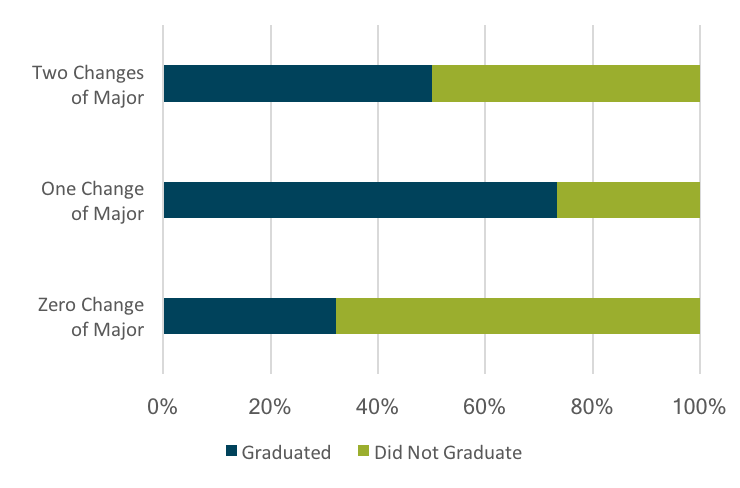 Participants:
Kimberley Altura
Chris Bettinger
Alison Cerezo
Juanita Darling
Jane Dewitt
Nancy C Gerber
Eric Hsu
Jenny Lederer
Theresa Roeder
Robert Saltzman
Sophia Simon-Ortiz
Sutee Sujitparapitaya
Jennifer Summit
Lori Beth Way